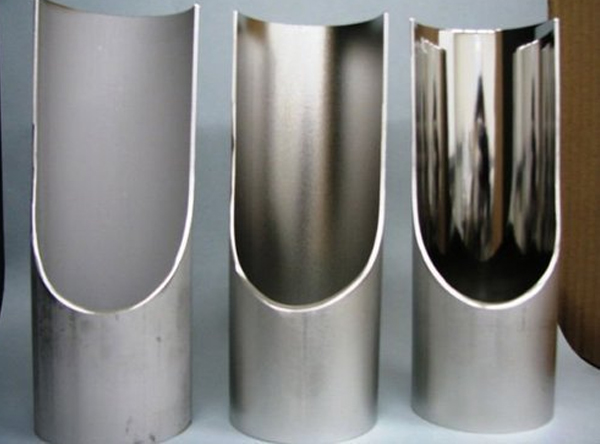 Send Enquiry
Stainless Steel Electropolished Pipes Manufacturer, Electropolished Tubes Exporter, High Purity Stainless Steel Tubing, Electropolished Stainless Steel Tubes, EP Tubes Processor in Mumbai, SS Electropolished Tubes in India, SS 304L Electropolished Tubes, SS 316L Electropolished Pipes, SS 904L Electropolished Tubing Suppliers, Electropolished Tubes Suppliers in India, Dairy Tubes, Tubes for Pharma Industry, Electropolished Tubes for Food Processing Industry, Best Quality EP Tubes in India, Mumbai
Kobs India is a leading processor and supplier of high quality electropolished or mechanically polished stainless steel pipes, electropolished tubes in all major stainless steel grades including 304/304L and 316/316L. Electropolishing is also commonly known as electrochemical polishing or electrolytic polishing. EP stainless steel tubes are generally made by carrying out the electropolishing process on high quality seamless and welded stainless steel tubes.
Standards Specification:
Size : ½"Inch and 24"Inch
Specifications : ASTM A249, A269, A270
Grades: : 304, 304L, 304H, 321H, 321, 316, 316L, 316Ti, 310S, 347, 347H, UNS31803 Duplex
Length: : Up to 6 meters, custom cut lengths
Thickness: 1mm to 20mm, SCH 5/5S, 10/10S, 20/20S, 40/40S, 80/80S, 120/120S, 160/160S as per ANSI B36.19/36.10
Finish:BA Finish inside and outside, Electropolished finish inside and outside
Specifications : ASTM A312 / ASTM SA312
Material & Grade :
Stainless Steel :
Grade: AISI 304 (1.4301), AISI304L (1.4307), AISI 304H (1.4948, AISI 309 (1.4828) 310S (1.4845), AISI 316 ( 1.4401), ( 1.4404 /1.4432), AISI 316Ti (1.4571), AISI 317L (1.4438), AISI 321 (1.4541),AISI 321 H(1.4878), AISI 347 (1.4550), AISI 347H (1.4961), SMO254 (1.4547), AISI904L (1.4539)
Manufacturing Process :
Electropolished Pipes is manufactured by cold-forming a sheet of steel into a cylindrical shape. Current is then passed between the two edges of the steel to heat the steel to a point at which the edges are forced together to form a bond without the use of welding filler matel added.
Product Usage & Application :
Useful in Paper & Pulp Companies
Useful in High Pressure Applications
Useful in Oil and Gas Industry
Useful in Chemical Refinery
Useful in Pipeline
Useful in High Temperature Application
Useful in Water Pipe Line
Useful in Nuclear Power Plants
Useful in Food Processing and Dairy Industries
Useful in Boiler & Heat Exchangers
Packing :
Packing is quite important especially in a case of international shipments in which consignment pass through various channels to reach the ultimate destination, so we put special concern regarding packaging.
We pack our goods in numerous ways based on the products. We pack our products in multiple ways, such as,

Shrink-wrapped
Carton boxes
Wooden pallets
Wooden boxes
Wooden crates
Why Choose Us :
You can get the perfect material according to your requirement at the least possible price.
We also offer Reworks, FOB, CFR, CIF, and door to door delivery prices. We suggest you to do deal for shipping which will be quite economical.
The materials we provide are completely verifiable, right from raw material test certificate to the final dimensional statement.(Reports will show on requirement)
e guarantee to give a response within 24hours(usually in the same hour)
You can get stock alternatives, mill deliveries with minimizing manufacturing time.
We are fully dedicated to our customers. If it will not possible to meet your requirements after examining all options, we will not mislead you by making false promises which will create good customer relations.
Tests we carry out (including both Destructive and Non-Destructive) :
Positive material recognition
Mechanical examining like tensile, Elongation and reduction of area.
Large-scale test
Chemical examination-Spectro analysis
Firmness test
Pitting protection test
Small tests
X-ray test
Impact analysis
Eddy current examining
Hydrostatic analysis
Prompt test